You Leave Here travels to Australia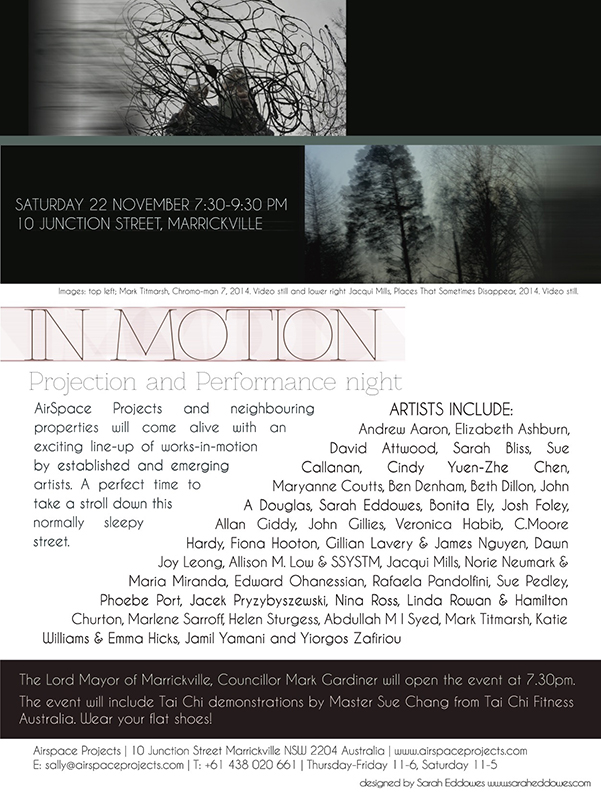 You Leave Here screens November 22 at Airspace Projects in Marrickville, Australia. The Projection, Performance, Kinetic Night screening is a special feature of the gallery's show In Motion, addressing contemporary perspectives on flux and change.
This piece was created in Ireland in response to the powerful links between memory, language, place, and body there. I'm excited about the opportunity for this work to engage these issues in another former British colony where there was also an effort to destroy indigenous culture, language and people.
For more info, see: www.airspaceprojects.com